Meet Judy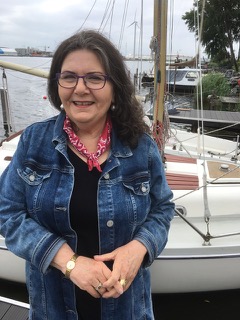 I came to know Jesus Christ and started to follow His teachings in 1974. I was born and raised in New York City and am from a Jewish family with a European lineage.
In 1975 I attended Zion Bible Institute, graduating in 1978. From then until 2006 I was a full-time Children's Evangelist and Children's Pastor. I also worked overseas on several continents promoting community evangelism and children's ministry. From 1998-2006, I served as a professor at Zion Bible College in Barrington, Rhode Island (now Northpoint Bible College in Haverhill, MA).
In 2006, I moved to the Netherlands as an Assemblies of God Missionary/Children's Evangelist – and loved it. I helped churches reach children and their families with training and outreach and provide follow up.
Some of my other tasks include writing children's curriculum for Children's Church and Sunday School. I have also written theatre outreaches, most recently, "RED," a believer's take on "Little Red Riding Hood."
As a Missionary in the Netherlands, it has also been my pleasure to regularly travel to many different countries in Europe to help churches reach their communities with the love of God and to train teachers of children.
AGWM has now given me an exciting new assignment. With Europe's Children, the children's ministry branch of AGWM Europe, I will be traveling to Europe with small teams of people to once again train workers to reach children and their families with the love of God. These short-term trips will give foundational teacher training and will include an outreach for children. We plan to leave them with the necessary tools to continue the work and will provide follow up support as needed.
If you would like more information on how you can help sponsor a training seminar or request a training team, you can email me at ECTraining@agmd.org.
Judy Mensch
Europe's Children Reach and Teach Training
Keeping the Story Alive