September 2020
Dear Friends of Europe's Children,
We had no idea that immediately after our large Europe-wide Kid's Ministry Workers Conference in Warsaw, Poland March 5-7 most of the world would shut down due to the Corona virus. We are grateful all attendees of the 20+ countries returned safely.
We'd like to share a testimony from Energia of a kids worker in Macedonia: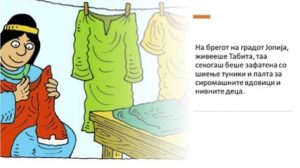 From March 5-7, 2020 I was able to go to the Energia event in Warsaw, Poland. It was a helpful event for the children ministry that I am doing in Macedonia. In one of the workshops I attended, I was given a card with the internet address to use free images with Bible lessons.
God had been putting in my heart to make an exclusive Macedonian material for children's Sunday School classes. So, I downloaded 40 lessons from the website and began to write Bible teachings in my native language (Spanish), which included the story using the pictures, questions about the lessons, text to memorize, crafts and a game. To date, all the material in the Spanish language are ready for a full year and 20 lessons (50%) have been translated into the Macedonian language. We started in June with the lessons.
At first the project was only to be used in class, but due to confinement and the children being unable to go to church, we started doing online lessons using this material and making some videos.
I thank God for all the people who have worked to create these images, as well as the Coordinators of the Energia event, because it was possible to make a Children's Curriculum for Macedonian children.
Maritza Domínguez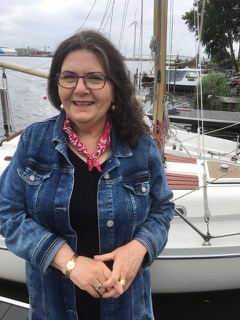 Even though some areas are shutting down or pulling back, Europe's Children has an exciting announcement about moving forward! We have the blessing of having Judy Mensch join our team. Judy has been a children's evangelist and children's pastor for over 30 years, taught at Northpoint Bible College in Haverhill, MA and was appointed as an AGWM missionary to the Netherlands in 2006 where she helped churches reach children and their families with training and outreach and to provide follow up. She has travelled extensively throughout Europe and has a good feel of the needs for children's ministry.
In her new assignment with Europe's Children, she will be traveling to Europe with small teams of people to once again train workers to reach children and their families with the love of God. These short-term trips will give foundational teacher training and will include an outreach for children leaving them with the necessary tools to continue the work and will provide follow up support as needed. During the confinement, she will be offering the training on a virtual platform. For more information, Judy's contact information is ECTraining@agmd.org and through our website europeschildren.org.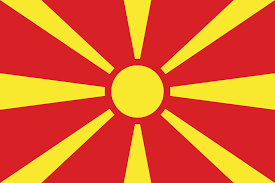 The Puzzle continues to grow and reproduce. Just this past month, Tim Bentley, in Macedonia ordered and had delivered the costumes. They will be traveling throughout the country, when it it possible, evangelizing with The Puzzle. 
Thank you for your faithful support. We truly appreciate it. Would you please pray for the children of Europe and wisdom and guidance?  Your prayers and giving are helping to reach Europe's Children. Thank you!

www.europeschildren.org