Prayer Needs
Romania
In Romania, a television station waits for the production of children's T.V. shows to be completed so that they can present the gospel message on national television. Please pray for the production to be completed on time, for the funds to support this ministry, and for creativity for the students at Central Bible College who are working so hard on this project.
Teams
Please pray for Europe's Children's 11 teams in 2013. Teams will travel all across Europe sharing the love of Jesus with the 80 million children in Europe.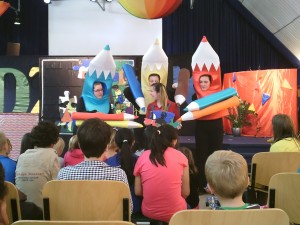 Croatia
Please pray for the translation of "The Puzzle" into Croatian. Pray for open doors in public schools and for the Europe's Children team who will perform the Puzzle in 2013.
Netherlands
A missionary in the Netherlands needs  a sound system so that she can use the creative arts to reach her community for Christ. Please pray that the funds will come in for this soon.
Children's Workers
Please pray for more children's workers across Europe.