Picture Little Red Riding Hood in the deep dark trees of an ancient forest. It is damp and cold.
Her hood is up, clasped about her neck and she carries a covered basket.
It is her first time to find her way to Granny's house alone and danger lurks in every shadow, but Red must hurry. Is Granny sick? Is Granny hungry? Does Granny need extra hands to fight the wolves? No. Red is visiting because Granny is opening a Cookie Shoppe and needs Red's help.
We need your help, too. Judy Mensch, missionary to the Netherlands, is Executive Producer of KIDZARK ministries and their Family Traveling Theater. She and her team create modern fairy tales to introduce secular children and their parents to the gospel. All good fairy tales have a moral and Judy rewrites these ancient fairy tales to give modern pastors a creative new way to reach their communities with the gospel.
Your giving can make this dynamic use of artistic talent possible, providing open pathways into the hearts of un-churched children and families.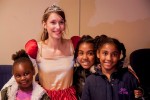 On Red's way to Granny's house, she encounters several animals in the woods who impede her path to remind her of all the wise lessons that Granny has taught her in her young life.  These moments along Red's journey will prove to make her path exciting and interesting and will make her arrival at Granny's surprising.
But what becomes of the Wolf? THAT is the big surprise. You can come see the play to find out, but you'll have to travel to the Netherlands And you'll have to speak Dutch.
What I can tell you, without the travel and language lessons, is that 50-80% of those in attendance at each outreach are un-churched, with no relationship with Christ or a local community of believers.
Judy Mensch has put in place a complete system to make these outreaches as effective as possible at reaching the secularized lost.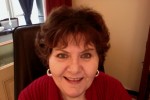 Pastors from across the Netherlands travel to a dress rehearsal each November, previewing the play and seeing its message and its power to speak truth to their community.
Pastors then go home with the necessary tools in hand to promote and plan for their outreach. It is an eight week process, and the local church must have teams in place to host the outreach and provide follow-up for those who come to Christ or have a new found curiosity about who He is.
The Family Traveling Theater goes on the road from January through July with their current production. The plays are not overtly Christian in message, but each is full of Biblical morals and principles. Local leaders are then equipped with sermons, Sunday school lessons, and adult studies to help those from the outreach transition the play's truths from "good ideas" to a knowledge of the gospel and Jesus.
Click here to give. Your gift of $25 will help KIDZARK provide props for each play. $50 can help buy one of the 17 costumes need for the upcoming production of Little Red Riding Hood. A donation of $100 will cover traveling expenses for Judy and her team to take their production into communities full of the lost. Their hearts are hardened to anything but a fresh communication of the gospel. The arts are the way in, and your gift can make the way possible.
Help Red get to Granny's house and into the hearts and minds of the secular Dutch children and parents who may otherwise be tuned out to the gospel of Christ.