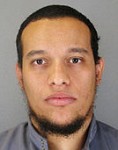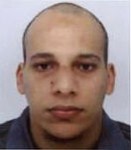 In Paris, just before noon on January 7, 2015, masked gunmen entered the office of a satirical weekly newspaper called Charlie Hebdo. The world watched in horror as the images came across our television screens. Muslim extremists brutally assaulted free speech by attacking those who mocked their prophet.
Friends, this letter is not about free speech or Muslim extremism. It's not about Charlie Hebdo or gun violence. Instead, I want to tell you about a simple and faithful woman who lives in Paris. She watched the events at the Charlie Hebdo office unfold with dread. She had one chilling thought as she watched.
"I wonder if I know those young men."
She was certain that when the masks were pulled back, the attackers could very well be young men she knew and loved. You see, Elisabet spends her days sharing the love of Christ with the Muslim communities of Paris.
She wants to stop extremism before it starts. Will you help her? You can make a difference in the lives of young people who may otherwise head into a life of hatred and violence.
I met with Elisabet face to face this spring and she shared her dreams with me. As I listened I wondered what I could possibly do to help these Muslim children in Paris. I wondered what Europe's Children could do. And I wondered if you would help.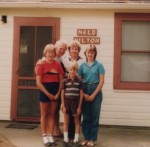 I grew up in Wisconsin and spent my summers at Spencer Lake Bible Camp. This campground is where I confirmed my faith, received the baptism in the Holy Spirit, and allowed the Lord to strengthen my call to missions.
Elisabet sees camp providing the same possibilities for the young Muslims of Paris.
"These children respond so positively to the French Assemblies of God camps," she told me. "Those that have attended in the past strongly remember the presence and 'life' they experienced there."
Your donation would give dozens of children the chance to meet Jesus, to feel his presence, and to experience the life and hope he offers. Will you give to fund these camps?
It costs $300 per student for the twelve-day camp that the French Assemblies of God hosts. Elisabet doesn't have the kind of money it takes to send many of these kids to camp. Neither do you. Nor do I. But, together, we can send these Muslim children to camp and offer them a chance to meet Christ.
$25 will sponsor one child for one day of camp. Ten people giving $30 will send one child to camp for twelve days. A generous gift of $300 will put one Muslim youth directly in the path of the Gospel.
This is where we, those of us who watched the Charlie Hebdo attacks unfold on our screens, can step in. This is our chance to help.
Elisabet told me that these children get frustrated by their marginalization in the French culture and this makes them want to drop out of school and separate themselves. "It's at this moment that these children are vulnerable to radicalization. They will be drawn to extremist behavior. By sending these children to camp, we separate them from their momentary frustrations and tell them of the love of the Savior."
Help us reach these children and young people for Christ. Elisabet says, "These kids are the future of Europe and in those moments when they must choose who they will serve, we want them to have the opportunity to know the Truth."
Your gift will make the difference.
Because of Christ's Love for Children,
Karmi Buckley
Director
Europe's Children