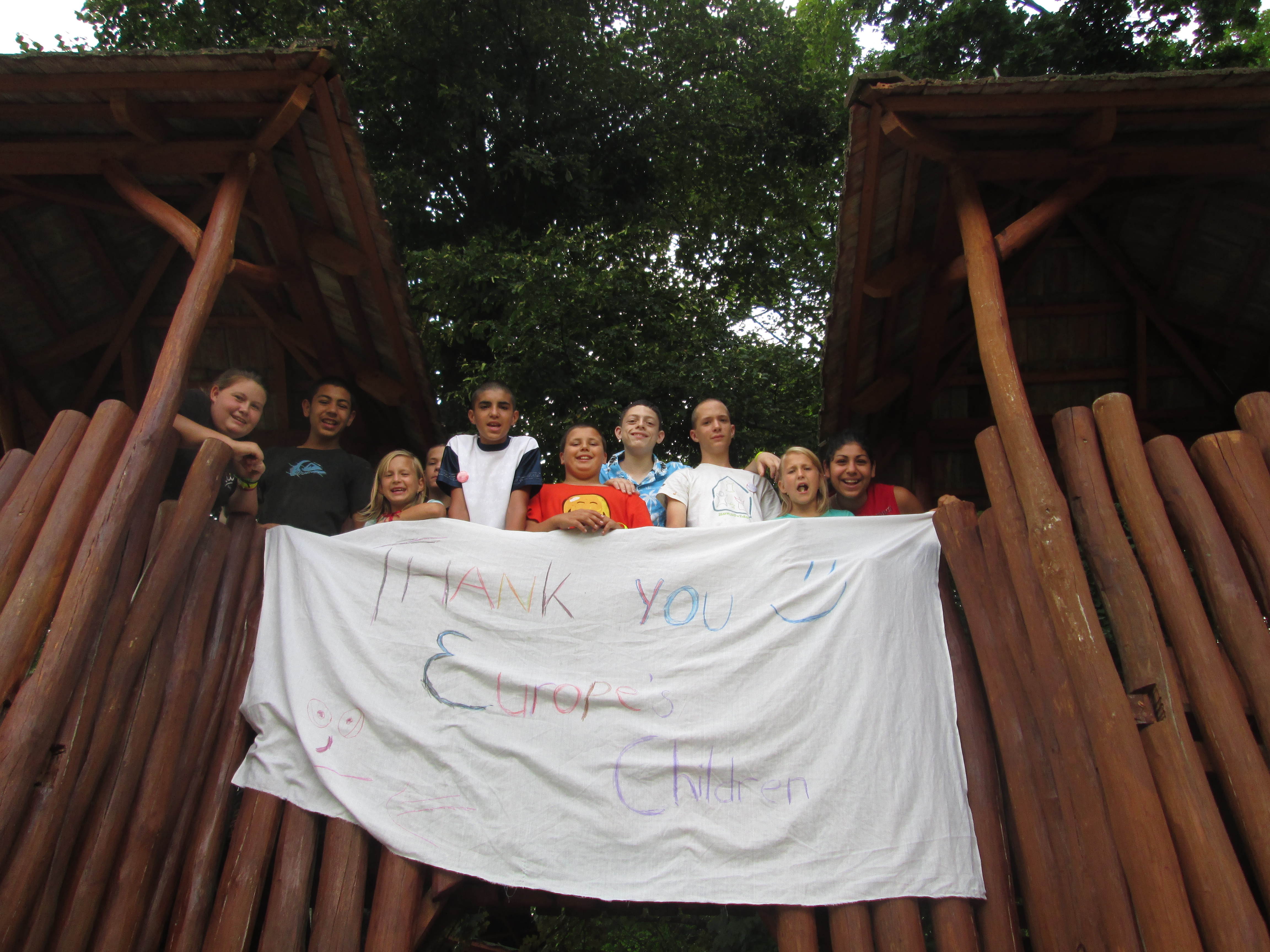 In our February newsletter, we told our donors about a young man named József and his English tutor, Réka.  Réka is a private English teacher and children's minister in Pécsvárad, a small village of 4,000 nestled in the mountains of southern Hungary, near Croatia. Because of the English lessons Réka gives in her community, she has built relationships and trust with local kids and their families. This trust led to her involvement in English camps, and then in Bible camps. József met Jesus at one of the Bible camps.
Our donors responded and we were able to fund camp sponsorships for underprivileged kids and give them the chance hear about Jesus.
A picture is worth a thousand words, but Réka also sends her word of thanks:
"Hi Karmi,
I would like express our gratitude towards the supporters who made it possible that disadvantaged children could take part in Kadarkút Bible Camp.
In this year we took 9 children from Pécsvárad to Kadarkút Bible Camp, and four from Pécs. Neither of them could afford the camp fee, as most of their parents haven't got jobs, or they came from large families with 6-4 sisters, brothers.
This camp was the highlight of their year and they are hoping to come next year as well.  After spending a week in Christian fellowship, they were longing to come to church meeting regularly.
Thank you again!
With Love and Blessings,
Réka"
Thank you for helping us do our job well: love, tell, and teach the 80 million children in Europe.