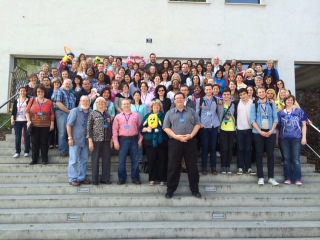 Over 100 children's workers from across the continent of Europe gathered together in Vienna, Austria from March 27 to 29 for the Energia Children's Ministries Training Conference. Leaders and volunteers represented children's ministries from over 12 countries including Scotland, Slovakia, Romania, the Czech Republic, Spain, and Hungary.
To sponsor the conference, Karmi Buckley, the director of Europe's Children, teamed up with a network of other AG Europe missionaries whose work focuses on children. Together they designed and developed targeted workshops and general sessions to train the attendees how to creatively teach children about God.
In many places of the world, including places in Europe, children are not seen as individuals who can make decisions about Christ.
Missionary Jan Cunningham wrote about the impact the conference had on some of her leaders. She said they have realized that  "kids are not an accessory, or an attachment to the parents, but real individuals, souls." One leader told her,  "This is not part of our Romanian church culture." Another said, "We do not have children's church in Romania. Some churches have Sunday school; many have babysitting or a place to keep kids quiet… I knew the need for a Sunday school, but now I understand the need for a children's church."
Not only do these leaders now see the need for a children's church, but they are also equipped to offer one with excellence. Each attendee left with an array of puppets, object lessons, and illusions as well as the training to use them effectively.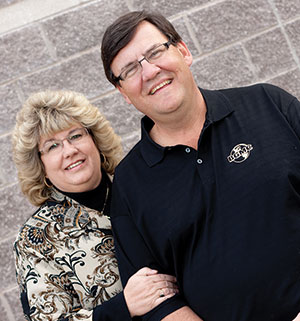 David and Mary Boyd, directors of the Assemblies of God children's missions fund, BGMC, were the keynote speakers for the four general sessions and hosted several of the over twenty workshops. Workshops included topics like how to host summer camps, how to effectively use music in your ministry, and workshops about clowning, puppets, effective use of games, and even how to make balloon figures.
Missionary Andrea Morrison told us that she loved seeing the excitement in the members of the Czech team as they talked about the workshops. She said, "God put together just the right people to lead those workshops and group sessions. He knew just what was needed."
Europe's Children and the children's network of AG Europe missionaries are eager to see the fruit that comes from the investment of training leaders. This conference helps us meet all of our goals. To help us love, tell, and teach visit our donate page: http://europeschildren.org/donate/.